Radioactivity Dynamics in River System
(2014)
Q

Is it possible to use water from contaminated rivers and reservoirs for irrigation water?
A

Considering results for the concentration of dissolved cesium in river water, migration of cesium from irrigation water to brown rice is limited.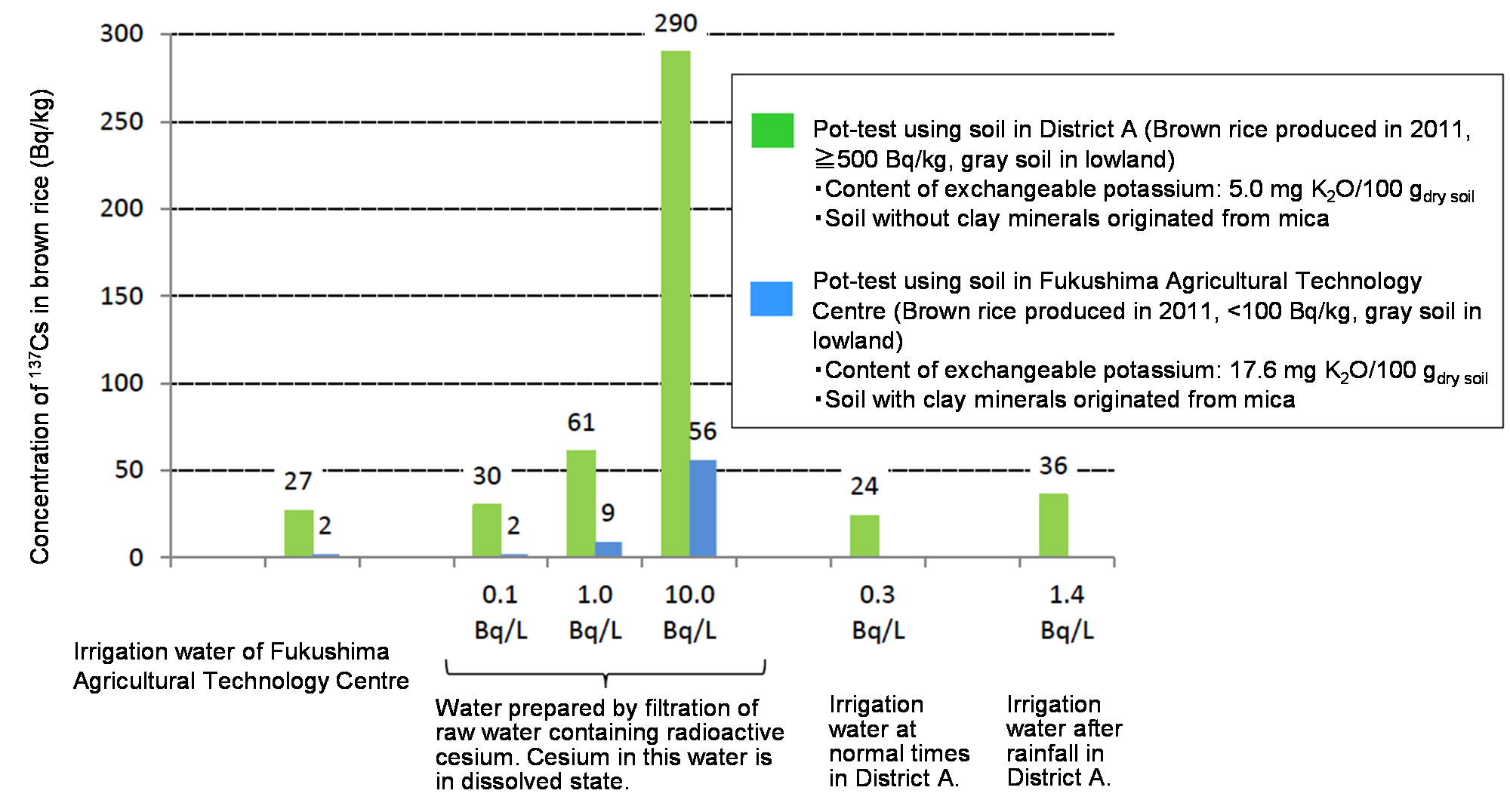 Pot-tests have revealed that the concentration of 137Cs in brown rice does not increase so much, even when water containing 1.0 Bq/L 137Cs in dissolved state continuously flows into paddy fields through the cropping season.
The effect of water in river and dam lakes is low.