Radioactivity Dynamics in River System
(2015)
Q

Do dose rates in riverbeds increase after heavy rains? 【Difference between high and low water channels】
A

Measurement of air dose rate of the riverbed in planar distribution and cross section distribution reveals that air dose rate at low water channel is low. However, air dose rate at high water channel might be high when water level is high.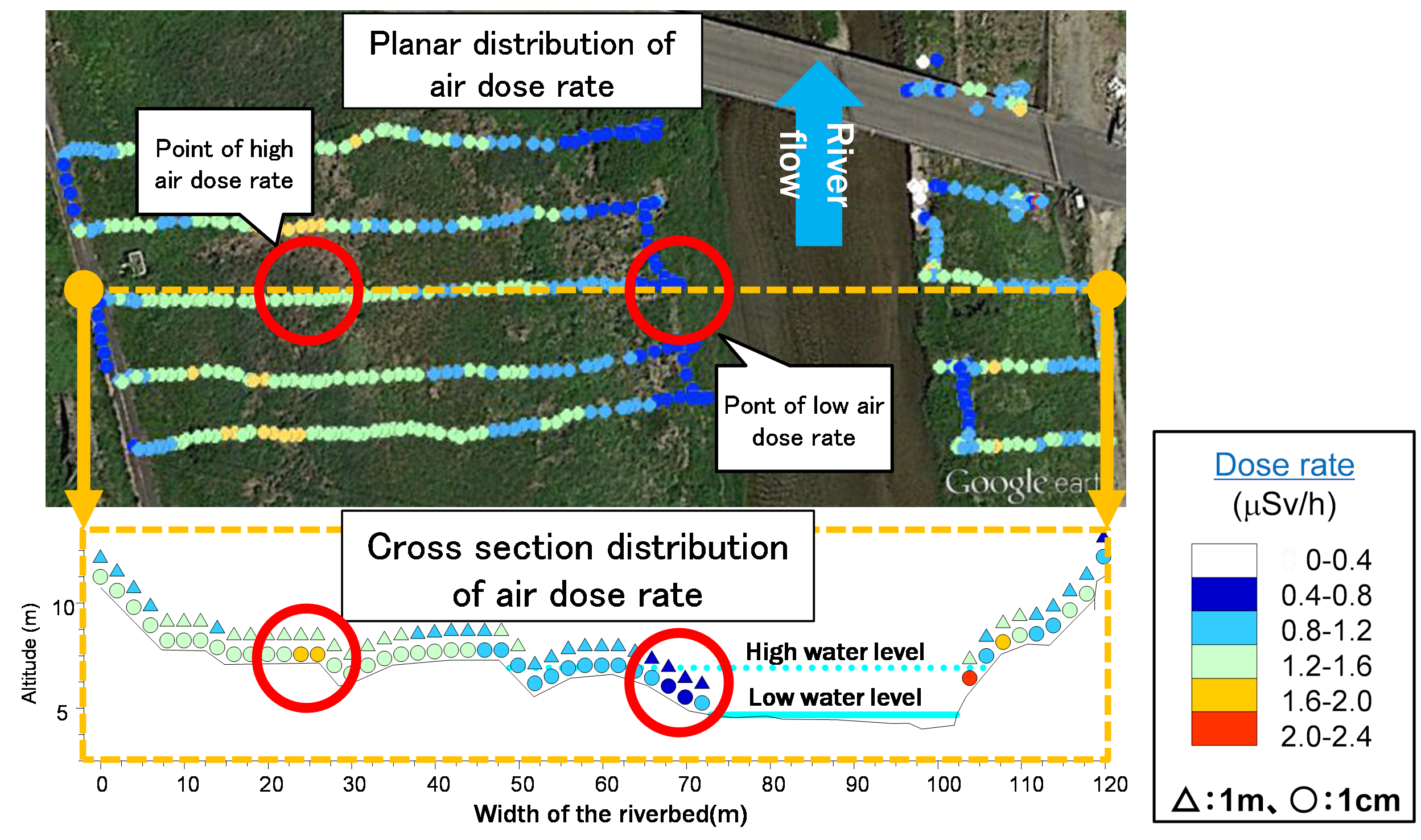 Air dose rate (1m height) and surface dose rate (1cm height) are measured to investigate the distribution of 137Cs in the riverbed.
Planar distribution is used to estimate exposure dose in living sphere such as recreation in the riverbed etc.
Cross section distribution is used to grasp the relationship between river water level and movement/deposition of 137Cs.
Distribution of air dose rate of the riverbed of Takase river (near Takase bridge) (upper:planar distribution, lower:cross section distribution)