Radioactivity and Air Dose Rate
(2013)
Q

How has the distribution of air dose rates been investigated?
A

For measurement of air dose rates, appropriate methods for investigation have been applied according to spatial resolution of the method and the scale of the area: from wide regions to specific spots.
◆ Airmonitoring : Radiation detectors are loaded on a helicopter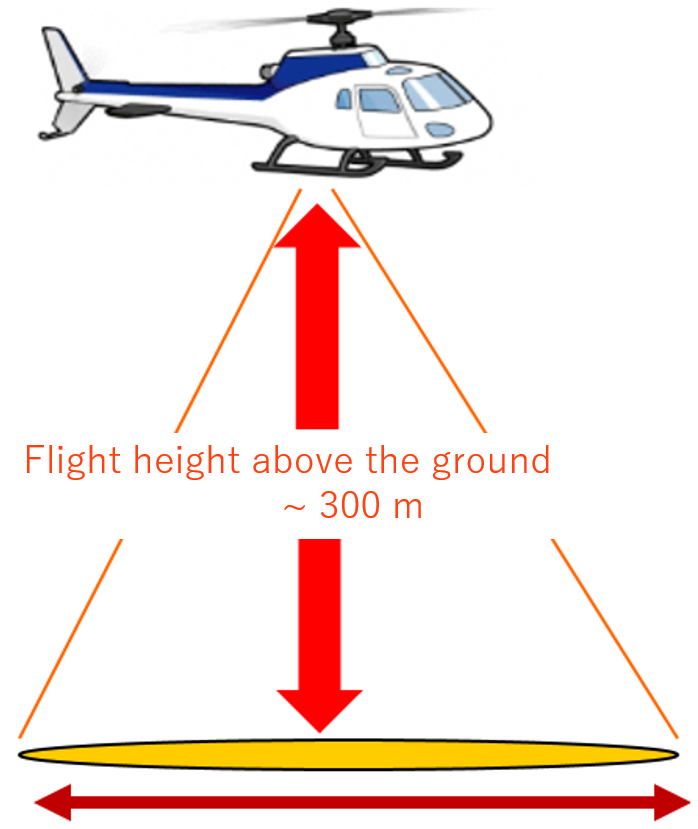 ◆ Car-borne survey, Person-borne survey : A radiation detector is loaded on a car or on a person.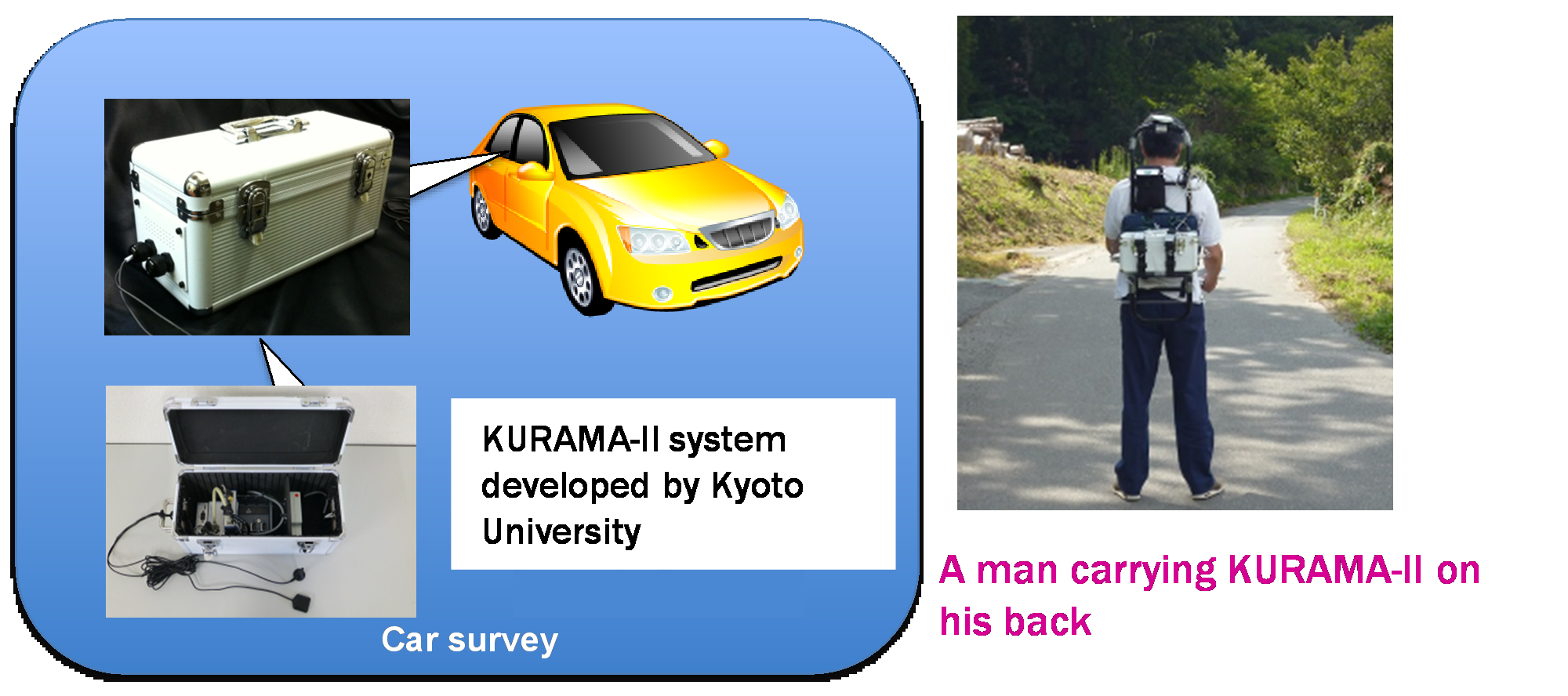 ◆ Survey meter : Air dose rate in a spot depending on the radiation level.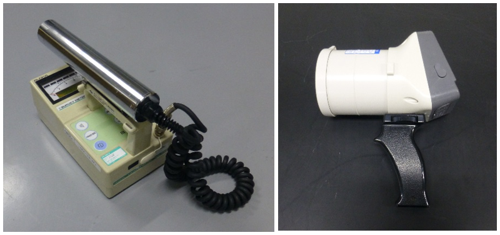 (Cited from website of the Nuclear Safety Technology Center)